Stationary Compactor
High compacting force
The average compacting ratio of our Stationary compactor is 3:1 for medium density waste material (e.g. a combination of plastics and cardboard). The compacting ratio can be increased to 10:1 when certain type of waste material is compacted (e.g. shredded paper packaging waste).
Ideal for cardboard, paper, plastics, textiles & mixed waste
Practical, durable design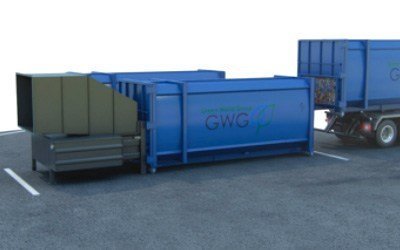 Practical servicing
Waste material is compressed into a detachable container, which can be removed and emptied at any waste collection site. The solution allows several containers to be used to ensure continuous operation.
Wide range of capacities and configuration options available
Lifting equipment can be tailored to customers needs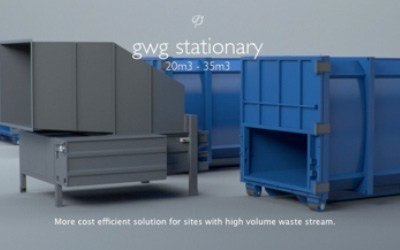 Stationary compactor models
| | | | |
| --- | --- | --- | --- |
| Pressing force, kN | 280 | 380 | 280 |
| Electric motor, kW / V/ A | 5.5/ 400/ 16 | 5.5/ 400/ 16 | 7.5/ 400/ 32 |
| Standard container size, m3 | 20, 25, 30 | 20, 25, 30 | 20, 25, 30 |

Back to top